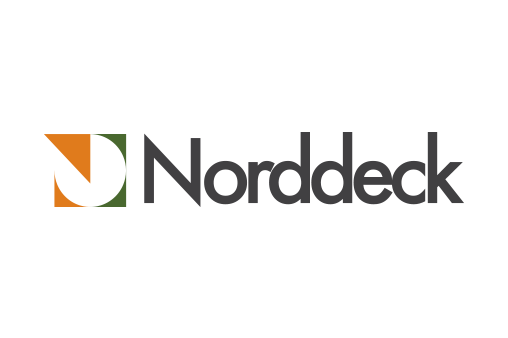 The company Norddeck SIA is the largest distributor of Wood-Plastic-Composites (WPC) products in the Baltic States.
The warehouse is located in Lielvārde, Latvia.
We offer high-quality terrace boards and their accessories, facades and other composite products, which we distribute under the Norddeck brand at competitive prices.
All products are made from environmentally friendly raw materials and are recyclable.
A client-orientated approach
We aspire to achieve the highest possible level of customer satisfaction with the aim of creating the basis for positive long term relationships with our clients and business partners. We strive to be reliable and believe that the best route to mutual success is through amicable cooperation.
High quality
Our products conform to current design trends and are of a consistently high quality. We achieve this high quality by constantly improving our know-how and investing in the latest production equipment.
Environmental awareness and sustainability
Our outlook is green and so we take the greatest care that our activities do not damage the environment. All our products are manufactured from environmentally-friendly materials. It is our aim to set a good example of how a business can be sustainably and responsibly operated.
Vision
With our production capacity of approx. 200 tonnes of natural fibre composite polymers per month, we are currently the largest manufacturer of WPC products in the Baltic region. Our target is to become one of the market leaders in this sector in Central and Eastern Europe within the next ten years.