Kebony technology, developed in Norway, is an environmentally friendly, patented process that improves the properties of softwood. Kebony is a material that does not require additional treatment, except for normal cleaning. As a result, the cell structure of the wood is constantly modified to obtain its highest properties. We offer two types of Kebony products – Kebony Character and Kebony Clear. Kebony Character boards are not intended for further treatment of their surfaces, while Kebony Clear boards can be sanded, planed and profiled without reducing their strength.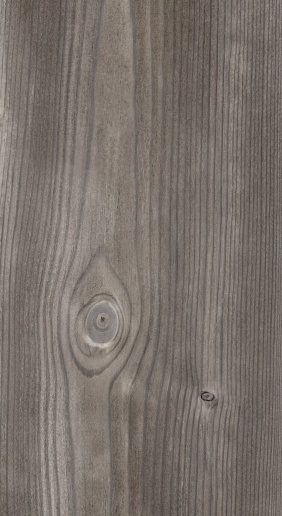 Kebony Character products are produced from FSC ™ certified Pinus Sylvestris and contain branches and untreated wood. They should not be further mechanically processed or broken down. Kebony Character products can be cut to length. The exposed ends should be treated with a wood preservative after lengthening. Kebony wood has a dark brown tone that will develop a silvery patina over time. The speed of this process depends on the intensity of sun and rain exposure and the way the wood is used.
For cladding
For laying
For the roof
For construction
Kebony Clear products are produced from FSC ™ certified Pinus Radiata, they have a clean surface. Kebony boards can be further processed like any hardwood. Kebony wood has a dark brown color that will develop a silvery patina over time. The speed of this graying process depends on the intensity of exposure to the sun and rain and the type of use.
For cladding
For laying
For the roof
For construction
For design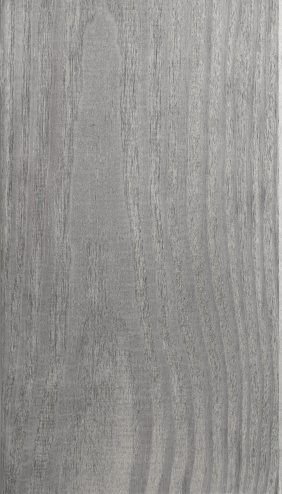 Kebony® technology, developed in Norway, is an environmentally friendly, patented process that enhances the sustainable properties of conifers with liquid from natural raw materials. This process permanently modifies the wood cells, giving Kebony its premium hardwood characteristics and rich brown color.
There are various methods of wood modification, all of which permanently alter the structure of the cell walls. These include methods such as heat treatment, acetylation and polymer grafting.
Kebony® technology transforms wood by forming stable, closed furan polymers in the cell walls of the wood. They increase the dimensional stability of the wood, as well as strength and hardness. The process is based on impregnation with furfuryl alcohol, which is obtained from the waste of agricultural crops. Thus, Kebony uses vegetable waste to give more strength to the wood.
Step 1: impregnation
Impregnation is a process in which wood is soaked in a bio-liquid. During impregnation, furfuryl alcohol is injected into the wood, which is obtained from a liquid based on a biological base.
Step 2: Curing
After impregnation, the wood is heated, thus polymerization of furfuryl alcohol takes place. This step is called curing step. The resulting polymer, now permanently locked into the wood cells, is stable and does not break down or leach from the wood.
Step 3: The finished Kebony tree
After treatment, the wood cell walls are 50% thicker thanks to stable, interlocking polymers. This permanent modification of the wood cell walls provides the final wood product with excellent stability, maximum hardness and a guaranteed long life. Kebony wood also provides a high level of safety, as the wood does not decompose and does not contain toxins or chemicals, and the wood does not get too hot in the summer.
Advantages of Kebony wood
Natural wood
We offer high quality, real wood. No wood / plastic composite – Kebony wood is organic. We pride ourselves on keeping the wood natural, and the only change is that it is constantly improving and strengthening the wood's cellular structure.
Refined and beautiful
Kebony offers smooth wood and wood with a characteristic wood pattern. Both have excellent properties, differ only in appearance. One is smooth and silky, the other is knotty and natural. Kebony wood has a dark brown color that turns to a silvery gray patina over time. The speed of this process depends on weathering and usage. Intense exposure to sunlight and precipitation will accelerate the graying process. Usually, the gray color develops gradually over a few months. These changes in appearance do not affect the durability or other technical properties of the product. Surface treatment with oil or paint will reduce the gray effect or change the color. All Kebony products can be painted in cases where it is desirable to keep the original color as long as possible or to change the color and appearance. When a surface coating is applied, carefully follow the coating manufacturer's instructions.
Maximum durability
Thanks to Kebony® technology, we can increase the strength of wood to the highest level. Kebony Clear wood products have a Brinell strength (N / mm2, EN 1534) of 59 to 41, while Teak has a significantly lower strength of 34.
Excellent durability
The Kebony process significantly increases the dimensional stability of the wood. However, Kebony is still a natural product and will experience slight swelling or shrinkage due to changes in relative humidity. The maximum swelling across the board, from completely dry to fully water-saturated, can be up to six percent of the board width for Kebony Character and four percent for Kebony Clear. The swelling of untreated wood under equal conditions will be about eight percent of the width of the board.
Long life guaranteed
Thanks to the durability class rating (EN 350), the timber is ideal for laying outside – terraces and facade cladding. All types of Kebony Clear timber have one strength class rating, which is the best. Kebony Character has a durability class rating of 1-2 which is great. The reason is that the Kebony Character contains wood cores, so it has a slightly lower durability class.
Easy care
Kebony wood does not require any additional treatment, apart from regular cleaning, which is especially good news for many patio owners. Removing dirt, sand and other particle deposits is done simply with a brush and water.
High resistance
Kebony is highly resistant to decay, fungi, insects and other wood-destroying microorganisms. That's why we can offer a lifetime guarantee against rot on all Kebony products used above ground.
Safe and toxin free
Kebony is non-toxic to humans and the environment and does not generate waste. Therefore, Kebony is often chosen for flooring in nurseries, where children will have direct contact with wood. The wood does not decay and does not contain toxins or chemicals, and the wood does not get too hot in the summer.
Kebony board waste can be thrown away and recycled. Kebony can be burned and will not emit any smoke components other than those emitted by burning virgin wood.
Nature friendly
Kebony wood has no harmful effects on the environment. The production of Kebony is based on liquid obtained from bio-waste and our factory carries out production according to the most environmentally friendly standards. All goods supplied by Kebony are marked with the Swan eco-label. Swan is the official Nordic Ecolabel introduced by the Nordic Council of Ministers. The vision of the Swan Ecolabel is a sustainable society where future generations can benefit from the conditions and opportunities we have today. An important step towards this vision is to help consumers choose the most environmentally friendly products with the eco-label.
Sustainable resources
Kebony's raw materials are sourced from commercially managed forests with high timber yields. All our suppliers have certificates guaranteeing the origin of their wood. Kebony is FSC® certified. The Forest Stewardship Council® (FSC®) works to improve forest management around the world, and through certification, it creates an incentive for forest owners and managers to follow best social and environmental practices. FSC® provides a link between the forest and the end user, ensuring that products with the FSC® label respect the highest social and environmental benefits and considerations.