Two-layer wood-plastic composite decking boards are our newest product, started production less than a year ago. This second generation product has many advantages over the first generation decking boards. As the name suggests, the board has several layers. The inner layer is manufactured from a more mechanically resistant compound, which provides greater resistance to breakage and less damage from sharp impacts. The profile is more massive, and the internal geometry is no longer angular, but round. The outer layer, on the other hand, is optimized for wear resistance. For two-layer boards, the warranty conditions also include wear resistance, including when they are used in commercial facilities and public places. However, you should not assume that Double-layer boards are suitable only for public environments, their visual appearance makes them very pleasant to use also on terraces and balconies of private houses.
Visually, double-layer boards are more like real wood, with a texture typical of wood, and the top layer contains several pigments, thus accentuating the pattern of natural wood. In addition, these boards require even less maintenance than the first generation boards, because there are no grooves where dust can accumulate. At the same time, these boards have the same excellent anti-slip properties as other products.
In our warehouse, these boards are available in 3.6 meters in length and in four colors. In addition, if the volume is larger than 50 square meters, it is possible to order other colors.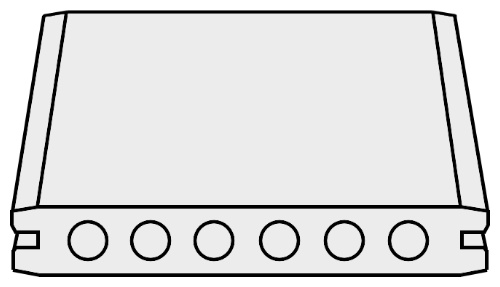 Double-layer covering strip
2000 × 52 × 10
Amber
SX22
Mahogany
SX23
Oak
SX24
Coal
SX27
Support lag
2000 × 50 × 30
Not determined
K020
Set of plastic fasteners with screws
100 + 100 pc.
Black
A201
Brown
A211
First set of board fasteners with screws
20 + 20 pc.
Stainless steel
A203
Plastic fasteners
1000 pc.
Black
A901
Brown
A911
Metal fasteners of the first board
100 pc.
Stainless steel
A903
Screws for plastic fasteners
1000 pc.
Stainless steel
A904
Painted stainless steel*
A912
A913
A914
A916
* Items are available by order only